R&D S&E, Electrical Engineering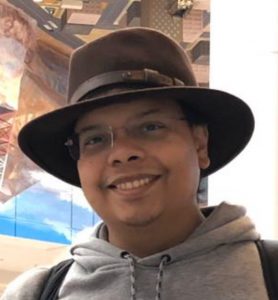 R&D S&E, Electrical Engineering
Biography
Dr. Aadithya is a Computer Scientist and has been working at Sandia National Laboratories (SNL) since 2016. His expertise and research interests lie in Electronic Design Automation (EDA) — the art and science of developing computational algorithms, techniques, tools, and software for designing and optimizing advanced electronic systems, such as modern semiconductor chips. At SNL, Dr. Aadithya's primary responsibility is to help develop and maintain Xyce, Sandia's massively parallel, open-source, transistor-level (ie, SPICE-like) circuit simulator. Over the years, Dr. Aadithya has made research contributions to several areas of EDA and chip design, including analog/mixed-signal verification, non-stationary noise analysis, sensitivity analysis, uncertainty quantification, circuit simulator convergence acceleration, compact modeling, high-speed link design, and Machine Learning for EDA applications.
Education
(2016) PhD in Electrical Engineering from the Electrical Engineering and Computer Sciences (EECS) Department at the University of California, Berkeley (UC Berkeley).
(2009) Bachelor of Technology (B-Tech) in Electrical Engineering from the Electrical Engineering Department at the Indian Institute of Technology Madras (IIT-Madras).
Publications
Showing Results. Show More Publications